Wolf Family Wildmoon
25.June - 22.July
---
The Wolves have come back and they will be our main guides for this Wild Moon! We will live close to them in the same area for a full Moon cycle and learn from their way of life. Humans and Wolves have lived together for thousands of years and these Wolves have a lot to teach us about living in balance with our Mother Earth. We will move like the Wolves, look for food like them and share a social life like them.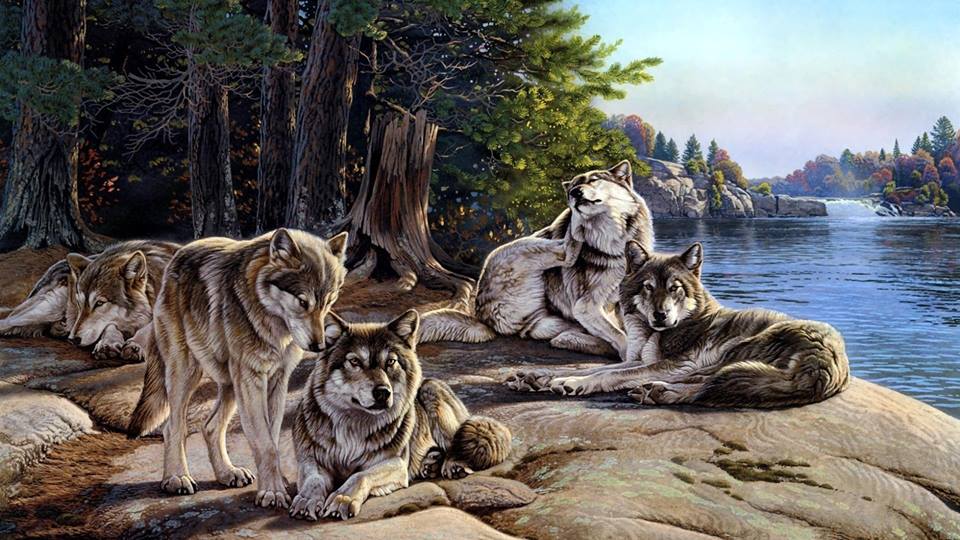 The Wild Moon is a very unique Wilderness Living Experience. We give you the opportunity to be immersed in Nature for a whole Moon cycle (28 days) without interruption, and you will get a taste of how it feels and what it takes to live in a clan within the natural rhytms of existance. According to the flow of the seasons you will be learning different skills like hide tanning, fire making, shelter building, lost proofing, basketry, foraging and the social skills needed to be living in a clan.

No prior outdoors experience or skills training is needed.
We will provide you with all you need to know! Our only suggestion is that you come without expectations, as an empty bowl, since it is hard to be able to fully experience new values and ways of doing things if you already come with preconceptions from what you have read, learned, and believed about the Old Ways!

The best way, to fully be able to understand a different culture is to immerse yourself in one - then it will come alive for you like it never could with reading a book or learning a skill outside of the context - and that is what we would like to invite you to experience with us!

The costs for a Wild Moon is €1400 for an adult (children pay less, contact us to find out more). It is also possible to join for a Wild Week between July...) and the cost for that is €400 for an adult (same as above for children).

If you have any further questions contact

Johan in Sweden info@wildmoon.eu +46736789554

Gernot in Austria post@zruckdahoam +43 676 6830142


Hope to walk with you through the woods in our pack this summer!
The Wild Moon guides